THE NEW YORK TIMES DIGITAL EDITION
Click on the image at left for complimentary access to the New York Times Digital Edition!
BESSEMER PUBLIC LIBRARY
IS PROUD TO INTRODUCE THE
NEW MOBILE TECHNOLOGY LAB!
Please click the links at left to see informative videos about this exciting new offering at the Bessemer Public Library!
Click the image to the left to access JCLC's OverDrive application, which lets you use eBooks, Audiobooks and more on your mobile devices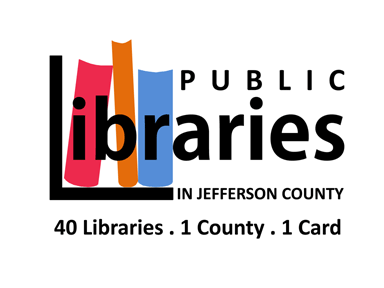 Click the image to the left to access JCLC's extensive collection of research tools
Click the images to the left to install Android or iPhone apps for the Jefferson County Library Cooperative
MOBILE HOTSPOTS AVAILABLE FOR CHECKOUT
See the Circulation Desk for more information
Click the image to the left for registration information
The Bessemer Public Library has an auditorium (100 seat capacity) and a meeting room that may be used by community groups when library activities are not occupying the room.