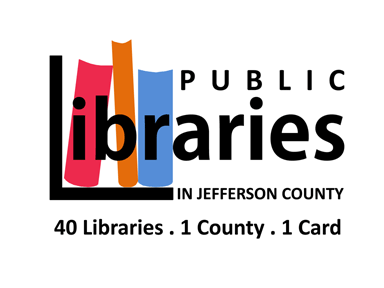 FREEDOM FEUD with Chris Woods
FINE AMNESTY IN FEBRUARY 2020
Birmingham Civil Rights Institute presents FREEDOM FEUD,
a program for Black History Month featuring Chris Woods.
You are sure to have fun playing FAMILY FEUD - prizes will be awarded to the winners!

WHEN: Tuesday, February 11 at 10:00 AM
WHERE: Auditorium, Upper Level
The Public Libraries In Jefferson County will offer a Fine Amnesty in February 2020. During this month patrons can have their overdue fines removed from their account and begin using their library card again.
Regardless of how overdue an item is, all Public Libraries In Jefferson County will waive all overdue fees, clearing the account for checkout of new materials. Fine forgiveness does not apply to fees charged for lost materials, however.
The goal of this amnesty program is to get patrons back into the library and using it again. We want library materials back and we want patrons to be able to use the library.
Fine Amnesty is available the entire month of February. Simply return your overdue materials to any Public Libraries in Jefferson County and your overdue fines will be waived.
LIBRARY CLOSED FOR MLK DAY
Bessemer Public Library will be closed Monday, January 20, in observance of Dr. Martin Luther King, Jr. Day.
FEBRUARY ADULT PROGRAM:
MEDICARE AND YOU
Understanding the Four Basic Parts of Medicare
Part A, Part B, Part C – You will learn the quick and simple review of the parts of Medicare and what each covers. Once you have the Medicare ABCs down, you can learn how the parts work together so you can get the coverage you need!
WHEN: Tuesday, February 4 at 10:00 AM
WHERE: Auditorium, Upper Level
MARCH ADULT PROGRAM:
CUTTING THE CORD
Ready to ditch cable TV? There are a lot of things to consider before you become a full time cord cutter. Come and learn ways to stream services and devices to get started!
WHEN: Tuesday, March 10 at 10:30 AM
WHERE: Auditorium, Upper Level